Little Laura's Nursery...
Last week From the Ashes... had the privilege to run their fifth Forest School holiday club for Little Laura's Nursery School. Set within a private woodland of Silver Birch and Sweet Chestnut, the woods were busy for three days, with little hands making light work of their tasks. Being joined by the staff of Little Laura's Nursery, around 30 children experienced the fun and freedom of the forest and relished in all that it had to offer. Bathed in muted sunlight, with the leaves keeping the extreme heat tamed, my new recruits literally threw themselves into the woodland and grasped, in their little pudgy hands, everything that nature had to offer them...
Poised to burst open like the ripening chestnuts above them, these eager saplings were prepared and ready for action to take on the challenges set before them. Flitting between the activities, like butterflies collecting nectar, the children dipped in and out of the tasks, acquiring what they needed from each activity before moving on to their next challenge, immersed in their high spirits.
Individuals, best friends, families and cousins all joined forces and enjoyed the days that were bestowed upon them. Nature is a great enabler of breaking down our inhibitions and allowing our true characters to shine through and it certainly did not disappoint last week. Nature, accompanied hand in hand with the Forest School ethos, enables certain attributes to develop and thrive. Meld these together with the activities that the children chose to take part in and magic happens. Self-esteem and self-confidence grows; relationships blossom; an understanding of the natural world and how to look after it, develops; social skills improve, through verbal communication and language; independence and motivation are mastered; physical deftness enhanced; team work established; problem-solving generated...
Natural paint making using chalk & natural products – experimentation;
Viking Knitters – dexterity & concentration;
Scallop shell fire lighting – risk & perseverance;
Bug & tree ID with magnifying glasses and ID cards – discovery & identification;
Tree climbing – risk & balance;
S'mores & campcones – campfire cooking;
Friendship bracelets - team work; co-ordination;
Medal making – tool use; threading;
Hammocks – balance & relaxation;
Hapa Zome (Japanese flower printing) – art & science;
Storytelling – speaking & listening;
Shelter building – collaborative team work;
Games – strategic strategies, Eagle Eyes – navigation & concealment;
Clay modelling – creativity;
Digging & sieving – fine & gross motor skills;
Knots – following instructions;
Tail making – imagination...
Fears were conquered, new skills were attempted and mastered - both big and small - and new friendships were made.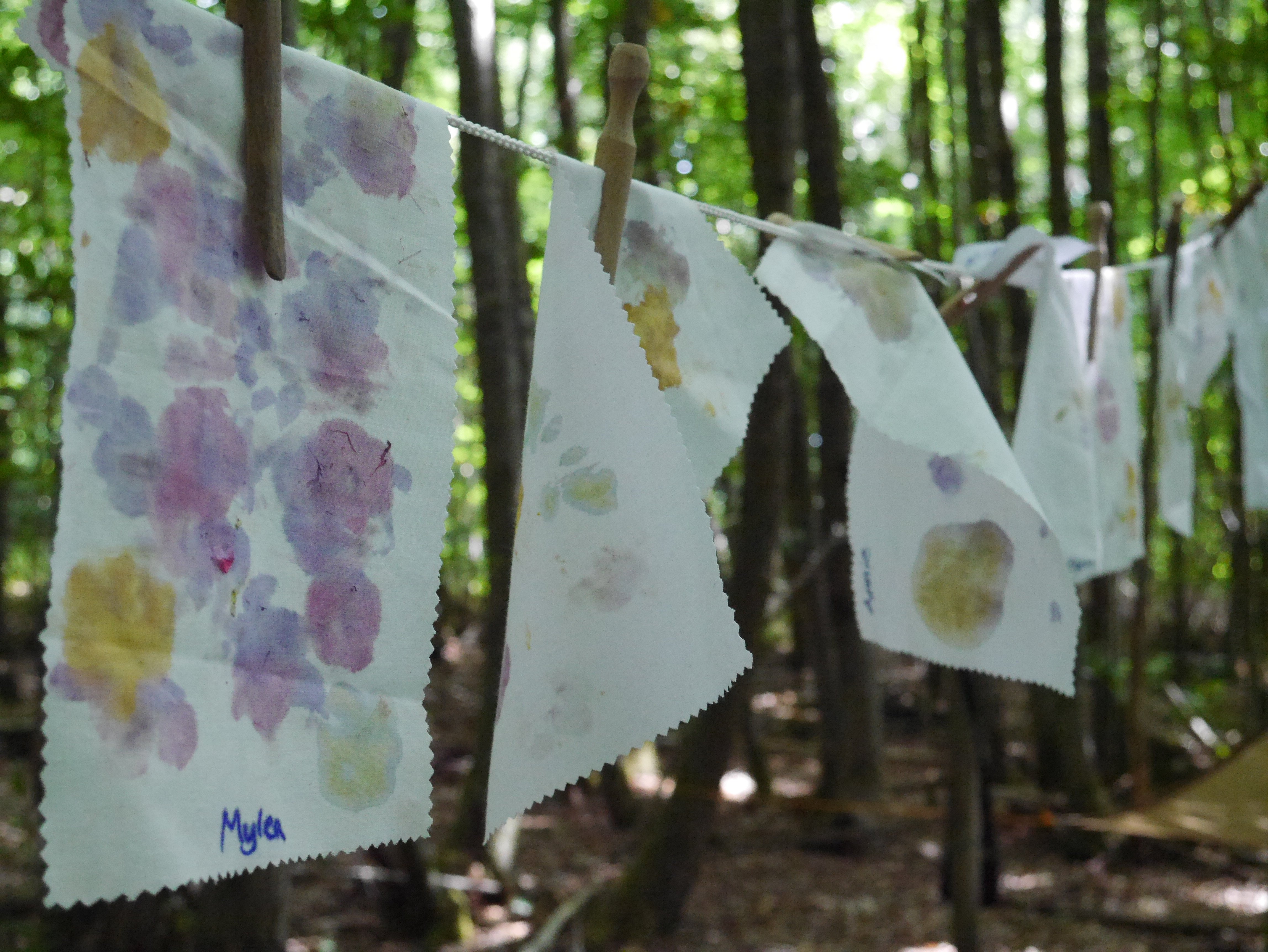 For more information about this session or future events with Little Laura's Nursery School, please contact the following link