John Muir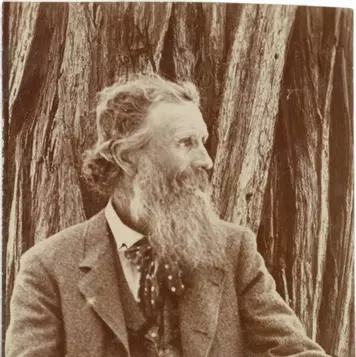 Who was this john muir...?
Born in Dunbar, Scotland on the 21st of April, 1838, John Muir was the third bairn of eight, who with his father, Daniel Muir and mother, Ann, (nee Gilrye) lived on the High Street, away from the raucous behaviour of the fisherfolk and the deprived conditions of the Victorian, Glaswegian streets. Daniel had extreme religious beliefs, which led him to convert to a hardline, evangelical, Presbyterianism way of life, where the family were subjected to a life of staunch religion, hard manual labour, and living a God-fearing existence. Daniel believed he could raise the hopes and standards of his family by living this way and discouraged the family from partaking in any frivolous activities. Ann had to refrain from her music, writing poetry, reading and embroidery and the children were regularly beaten if they were caught doing anything other than hard work and chores. To John, the beatings were worth it, as he loved nothing better than to disappear into nature and immerse himself in the great outdoors.
In 1849 at the age of 10, John was uprooted from Scotland and his beloved Grandparents, and sailed to Wisconsin, USA with his family. Daniel was longing for equilibrium and saw hope in the 'New World' where hard work and extreme conditions reaped its rewards. John's education was stopped to enable a holy life on the land to be lived, but in the early days of his arrival in America, John relished in his newfound freedom and enjoyed nothing better than searching for birds' nests, being acquainted with frogs and racing over the hilltops. John's mind was blown by the vastness of his new home and the species that thrived within it and it was this that lay the foundations for his future as a naturalist and a conservationist. All this was soon to change though when his father bought land and the hard manual labour began and the frivolity stopped.
During John's early teens he experienced the slow decline of the 'wild woods' and helplessly watched on as swathes of woodland became decimated to create money for the burgeoning timber trade. Habitats were destroyed and so were the wildlife that depended on them. John couldn't understand why great trees were felled for posts and fencing, whilst they had no wood for the fire to keep them warm. He also had a great contempt for the gangs of boys and men, who went off into the remaining woodland to shoot whatever they could find, for fun. A scoring system involved points for various animals and their different parts of the body stolen as trophies: a grey squirrel's head - four points; the head of a red one - two points. These sightings and actions of others, formed the building blocks of how John was to later live his life; respecting and caring for nature in a bid to keep it for future generations...
Enough was enough! Since studying at the University of Wisconsin, John had had various jobs of toolmaker, inventor, and farm hand and in the autumn of 1863, he left behind the confines of his home and set foot on a journey through the Canadian wilderness; a journey that would see a great change in him. Taking barely anything with him, John spent his time camping out in the woods, eating what the land gave him and odd-jobbing between families, as he travelled through the unspoilt lands that Canada had to offer and relished in what he saw. Even though he had nothing, he was at one with nature and even at his lowest, it was the delicate 'Calypso Borealis' flower that lifted him from his depths, as he saw beauty in something so precious, that was able to survive in such a cold and damp environment.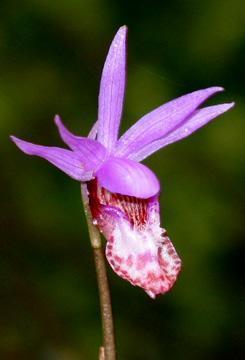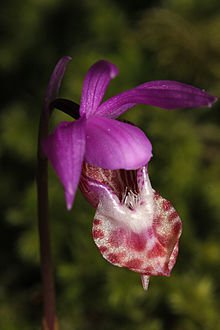 Once back home and having again mastered numerous skills and vocations, it was an accident in 1867 that changed John Muir's outlook on life completely. Whilst working in a factory, a tool slipped in his hands and embedded in his eye, resulting in blindness. After a month of recuperation he did regain sight in that eye, but vowed that what he had nearly lost was too precious to lose again and not be able to see the beautiful nature that surrounded him. Here started his wanderlust years, walking a thousand miles from Indianapolis to the Gulf of Mexico; he sailed to Cuba; he walked from San Francisco to Yosemite and it was here that he was captured by and settled in the Sierra Nevada, California and continued to travel the world.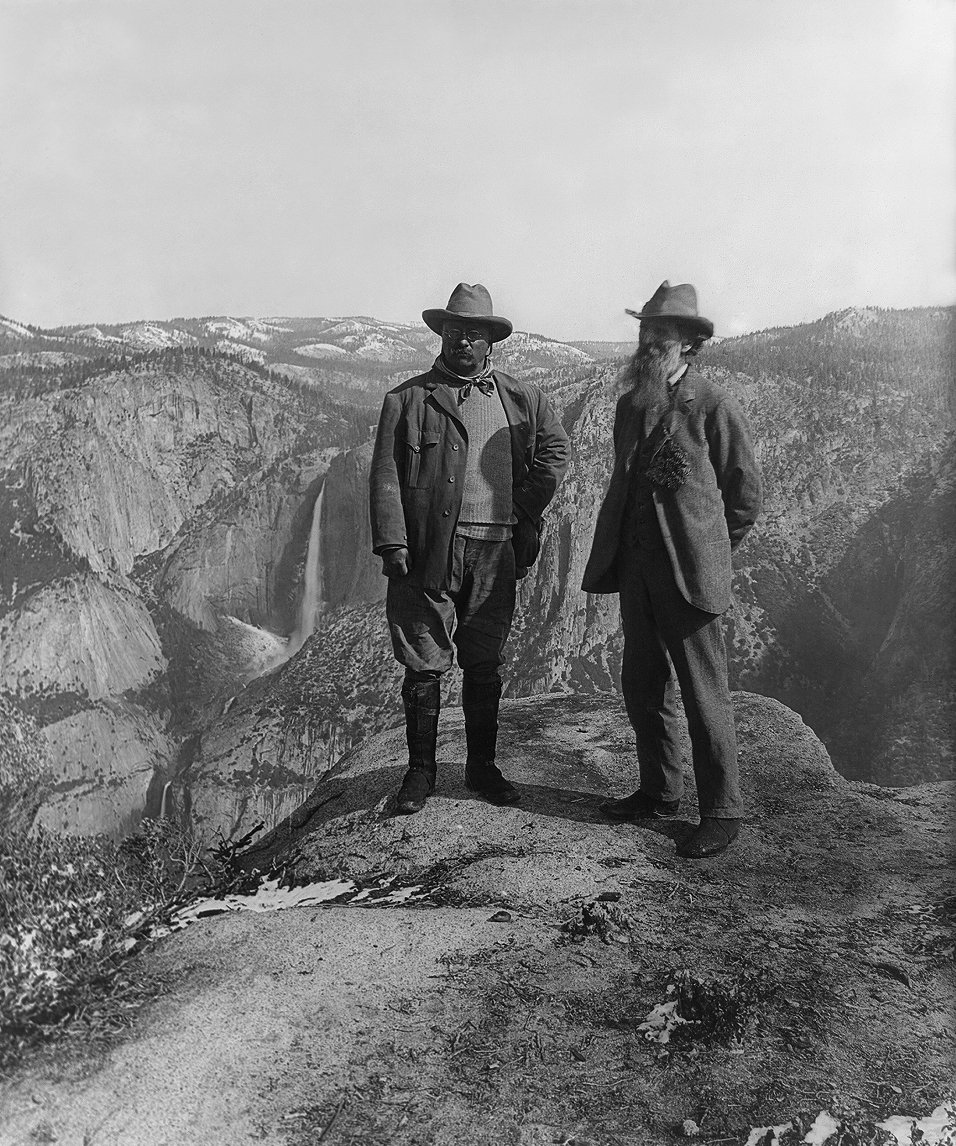 A meeting with Theodore Roosevelt in 1903, in his beloved Yosemite, followed by a three-day camping trip with the President, was the beginning of how our National Parks began. The seed was sown, with John showing the President the wonderment that the Giant Sequoias had to offer and the vastness of the land that would be destroyed, if the timber trade and new way of life continued to decimate the forests. It was during this encounter, around a camp-fire, having experienced extremes of weather, that the future of our woodlands and wild places was saved. President Roosevelt declared there and then that,
"There can be nothing in the world more beautiful than the Yosemite, the groves of the giant sequoias...our people should see to it that they are preserved for their children and their Children's children forever, with their majestic beauty all unmarred."
From then on, Yosemite and Mariposa Grove of Giant Sequoias was put under federal protection and included in the National Park.
If you have found this little snippet, about a remarkable, but fairly unknown man, of interest, then take a look at The John Muir Trust website (https://www.johnmuirtrust.org) where you can find out how you too can help to protect and enhance our wild places...