Walking to Winchester...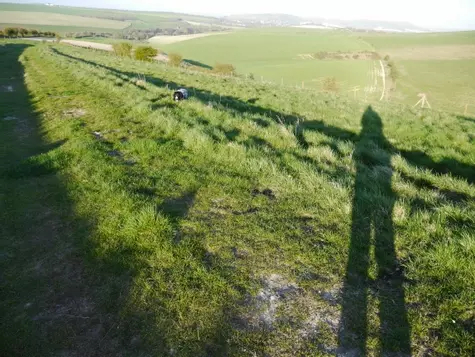 Monty & Me...
Last week I decided it was time to conquer a challenge, that for some time I have been yearning to do; walk the entire South Downs Way; all 100 miles. Not wanting to experience this alone, I decided to take my faithful cocker spaniel 'Monty' with me, for albeit a rather long walkies...
31st March eastbourne - alfriston 13 miles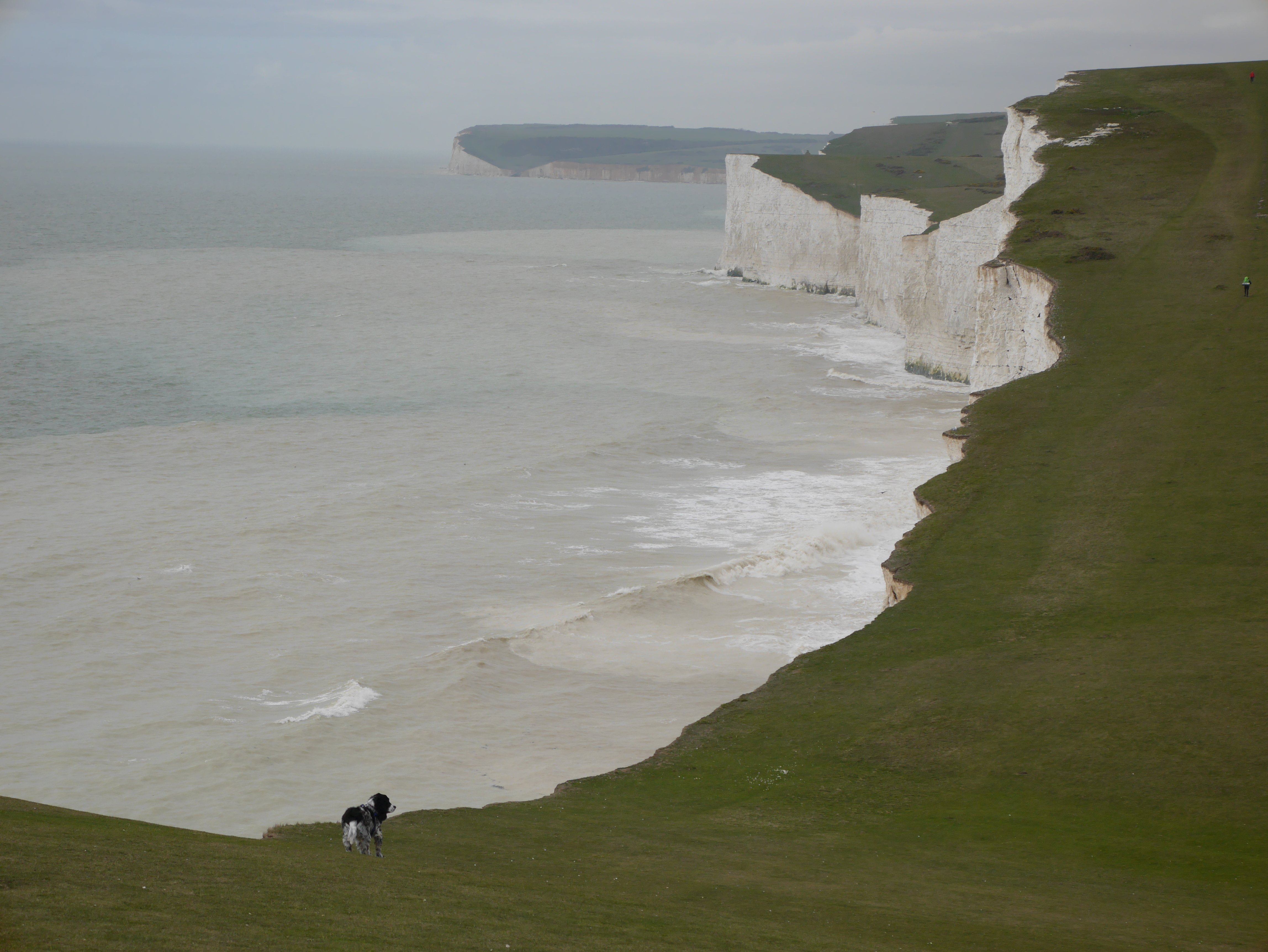 After spending the night in The Ebor Lodge, in Eastbourne, (http://www.eborlodge.co.uk) an excellent, dog-friendly establishment, with a superb breakfast to fuel me for the day ahead, Monty and I started our little adventure, to walk 100 miles, along The South Downs Way. The weather was warm and bright and the seaside resort was bustling, as we sauntered along the promenade getting our bearings and our legs stretched for the journey ahead.
Passing the Wish Tower and heading up Cliff End, we were met by two magpies, a good omen I thought and looking back to where we had just walked, Eastbourne sparkled like a gem in the morning light, with the sun bouncing off the waves and windows of all the hotels below. The Seven Sisters and Beachy Head didn't disappoint and a welcome stop at Birling Gap to enjoy a well deserved ice-cream didn't go amiss either. Also here, was a water tap to refresh water bottles and provide a drink for your dog. Onwards to Cuckmere Haven and another cheeky stop at Saltmarsh Farmhouse, (http://www.saltmarshfarmhouse.co.uk) where I sampled the delights of a delicious carrot cake and a pot of tea.
Next stop was to follow the meandering banks of the Cuckmere River, taking us to our evening destination of the picturesque village of Alfriston, where we were to spend the night in our dog-friendly accommodation. Monty enjoyed cooling himself in the rather smelly river, chasing ducks and fetching sticks and chilling after his first day of adventure...
Monty moments:
On checking in to our bijoux B and B for the evening, the landlords made just one comment: 'Just make sure that the dog doesn't go on the bed...' 'No problem' I said, 'He never goes on the bed.' With that, I popped out to the toilet and on my return was horrified to see large, muddy footprints all over the WHITE bedspread...!
1st April alfriston - housedean farm (a27) 13 miles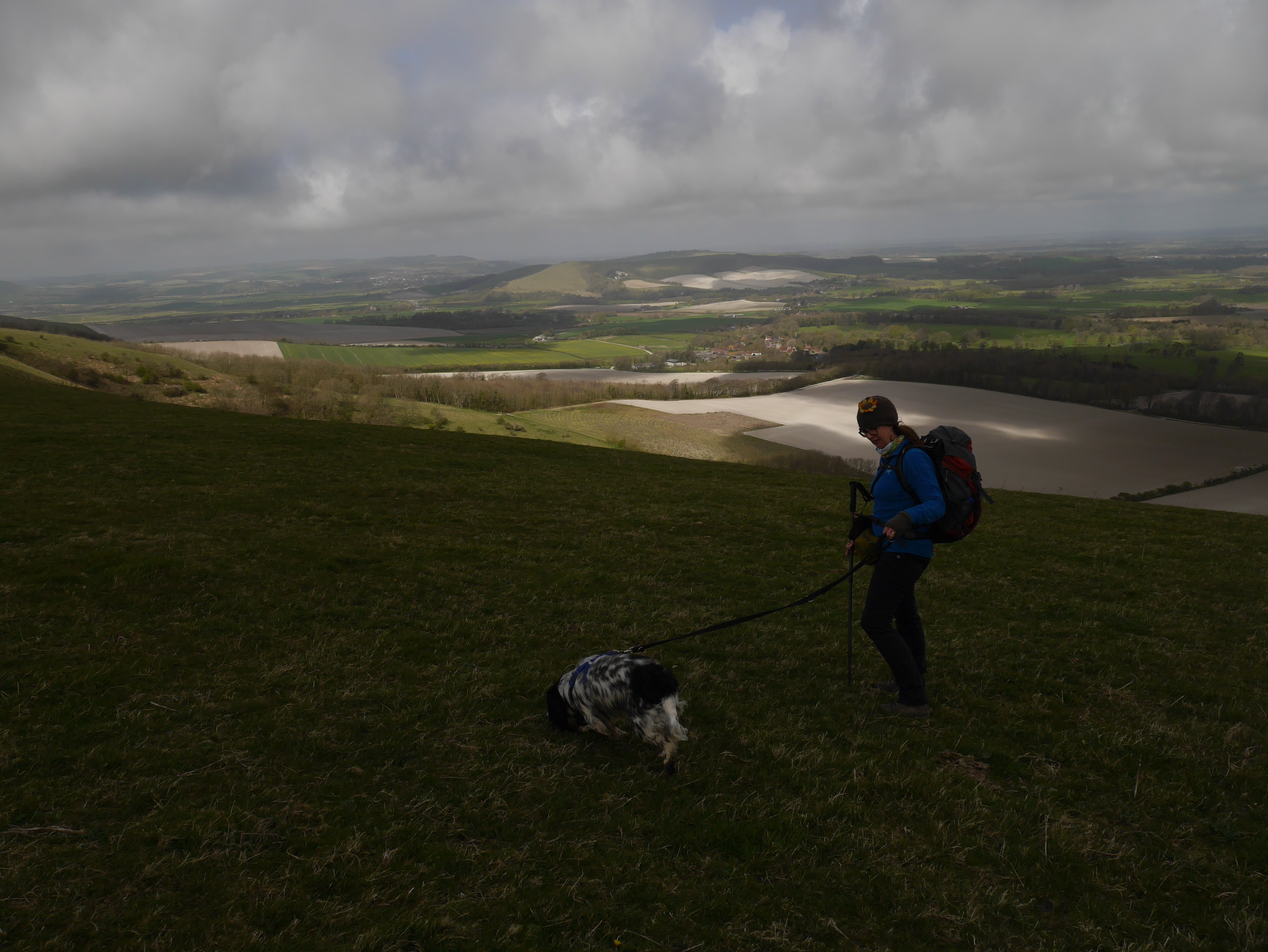 After confessing and apologising profusely to an extremely disgruntled and annoyed landlady, we both checked-out of our B and B and left with our tails between our legs, feeling as if we had been told off by the Headteacher; 'Never in my 4 and a half years of being here, have I ever had such bad behaviour!' - Whoops... Thankfully we were being met by my great mate, Keith Foskett - the indie author, long distance hiker and blogger, (http://www.keithfoskett.com) who was joining us for our stretch of the walk today, so the morning brightened up a tad.
Alfriston is a beautiful little jewel of a village, nestled within the South Downs that has it all. Chocolate box cottages, pubs, eateries, antiques, boutiques, local shops, places of interest, like The National Trust Clergy House, and is well worth a visit prior to stepping back on the SDW again. The vistas on today's walk stretched for miles and took in the delights of Bostal and Beddingham Hill, Firle Beacon and a slight detour into Rodmell to have lunch at The Abergavenny Arms (https://www.abergavennyarms.com), was a very welcome break. A dog-friendly establishment with an excellent choice on the menu and a garden in which to enjoy your lunch. Back on the path we headed towards the day's end at the A27 where our lift was collecting us. En-route we walked above the stunning village of Kingston near Lewis, which shone in the afternoon sun, where the church and windmill glistened next to the golden rape fields. Keith had decided to camp out for the evening, so before meeting our lift, Monty and I joined Keith in a cup of tea prepared on his small meths stove. Bidding each other our farewells, Monty and I left Keith to set up home for the evening and plodded on down the hill to meet our lift home.
2nd April housedean Farm - botolphs (a283) 16 miles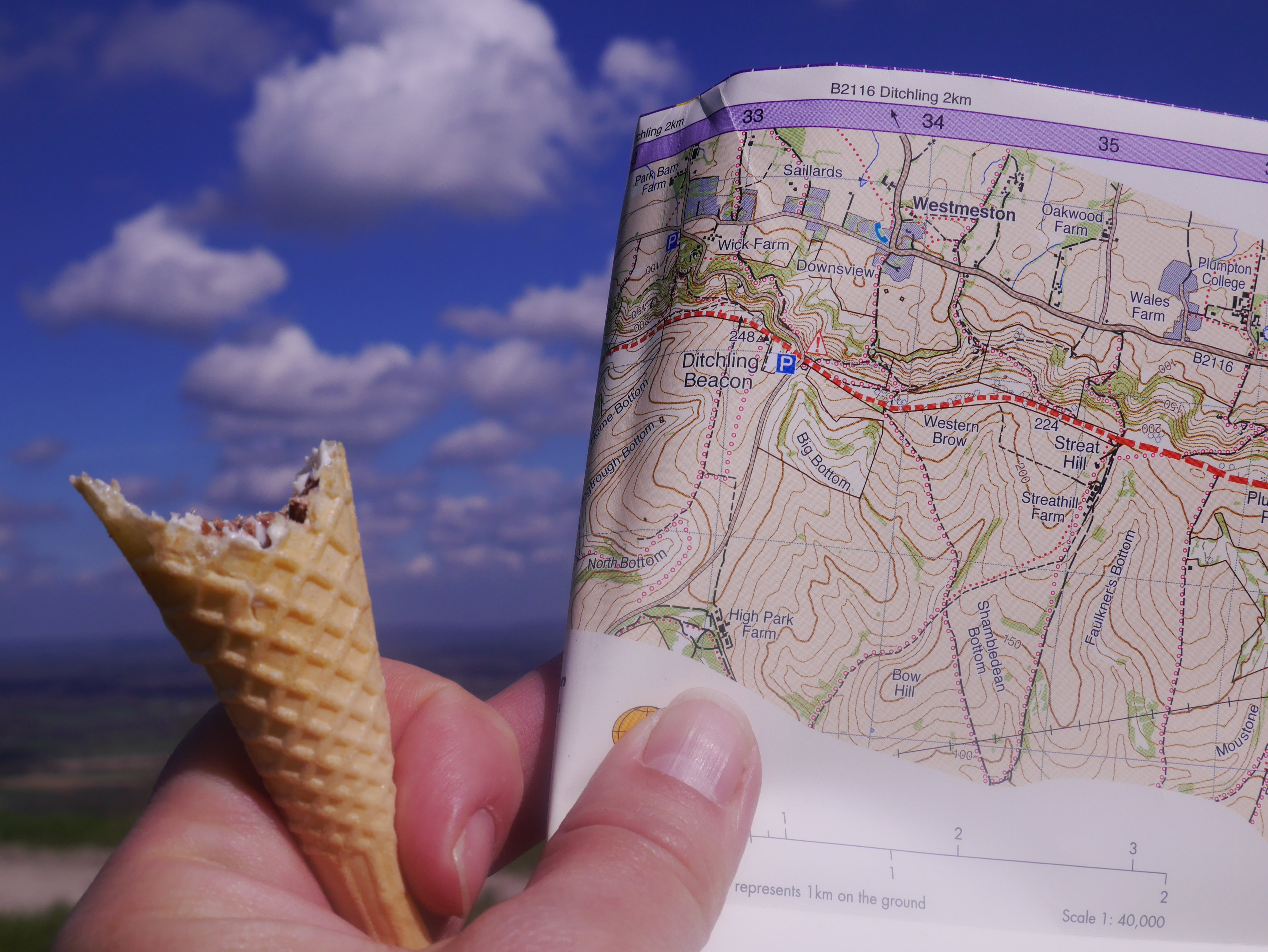 Being dropped off this morning, we had another welcome wanderer joining us on this leg of our journey, none other than Andy, my hubby and Monty's Dad. We were once again blessed with the weather and our walk this morning climbed up to Balmer Down, where the walk then levelled off along Plumpton Plain, looking down over Plumpton College and taking in Ditchling Beacon, where the mirage of an ice-cream van, thankfully came into vision the nearer we got to it and praying that it would not leave before we got there, we were thankfully rewarded with a '99.' Being a Sunday, the crowds were out in force along the SDW today, but it didn't really detract from the sights and the para-gliders and kite surfers were also out in their droves, making the most of the calm winds and the fine weather, giving us an excuse to stop and watch awhile, as they endeavoured to catch a breeze under their sails.
Jack and Jill windmills, otherwise known as the Clayton Windmills (https://www.jillwindmill.org.uk), were just off the track, so we decided to pop down to see them, as the guidebook claimed that there was a tea shop open on a Sunday. Sadly, Jill windmill, open to the public, doesn't in fact open until the Summer and Jack windmill is now converted to a private residence. Still worth a glance at though... Onwards towards Devil's Dyke, we noticed a lot of activity around Saddlescombe Farm (http://www.camillaandroly.co.uk/saddlescombe-farm) and on nearer approach saw that they were open for a Lambing Day. Tractors and trailers were ferrying families to and from the farm, but to our delight the farm was still open and offering tea and cake - well, who could refuse! There was also a water tap here for replenishing water bottles and camel packs.
Continuing on our journey towards our lift at the A283, we passed Truleigh Hill and the YHA accommodation, where sadly dogs are not welcome, although there is also a campsite here, but again dogs sadly are not invited. This unfortunately became an issue for both Monty and I, as very few places on the SDW were dog-friendly. This is something I intend to research, as many dogs and their owners must walk this great trail, but where do they stay? I realise we could wild camp or hammock, but surely a few woof welcome places to rest, wouldn't go amiss...
3rd april botolphs - Bury hill (a29) 16 miles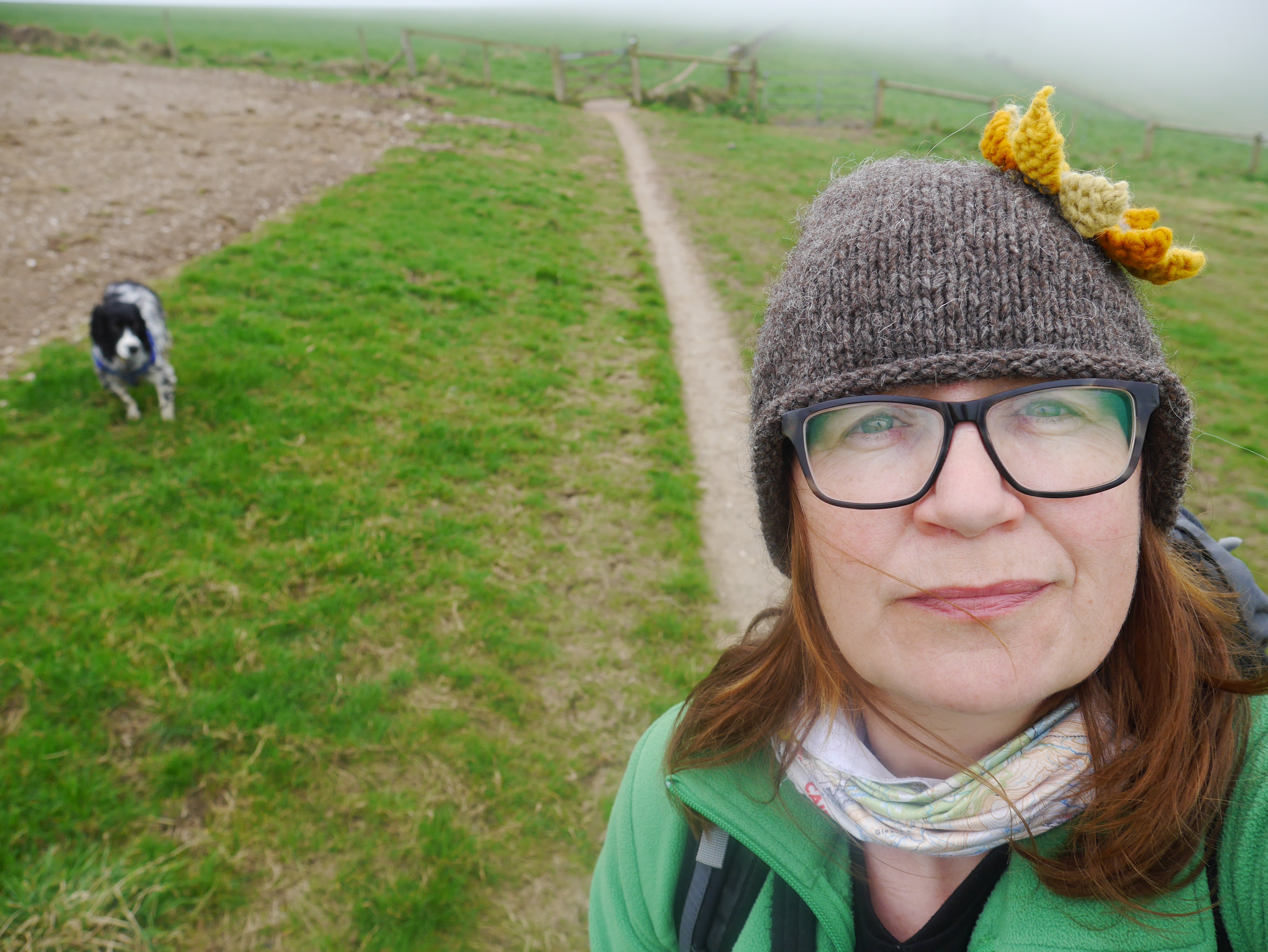 We couldn't see further than our noses this morning, as the mist was very low and even as we ascended Annington Hill, walking past the piglet nurseries, the atmosphere clung to the chalk downs, leaving limited visibility in front of us. The downs sloped to our right, towards the villages of Steyning and Washington and apart from the chalk beneath our feet and the families of white pigs that we encountered at the start, we saw and heard very little this morning. I knew that we were walking towards Chanctonbury Ring, an Iron Age fort with beech and sycamore trees planted on top, by Charles Goring of Wiston House in 1760, but could we see it. The ring is quite a dramatic site and from the road, noticeably juts out from the South Downs Way. Unfortunately, during the great storm of 1987, many of the trees were destroyed, but thankfully recent re-planting is coming to fruition and the ring is looking a lot fuller. Crossing the A24 can be a bit hairy, especially with a dog, but thankfully today it wasn't too busy. The path then took us up onto very familiar ground, Chantry Post, Kithurst Hill, Rackham Hill and Amberley Mount, all local dog-walking haunts as they are close to where we live and regular stamping grounds. The views across the rape fields stretched as far as the eye could see and were now stunning as the mist had dispersed and lifted to expose the beautiful surroundings. Continuing on above Amberley, I decided instead of popping into The Bridge at Houghton, (http://www.bridgeinnamberley.com/) for a needy cuppa or a swift half, that I would stomp on up towards the A29 and Whiteways where we had arranged for our lift to collect us.
4th april bury hill - buriton farm, treyford 15 miles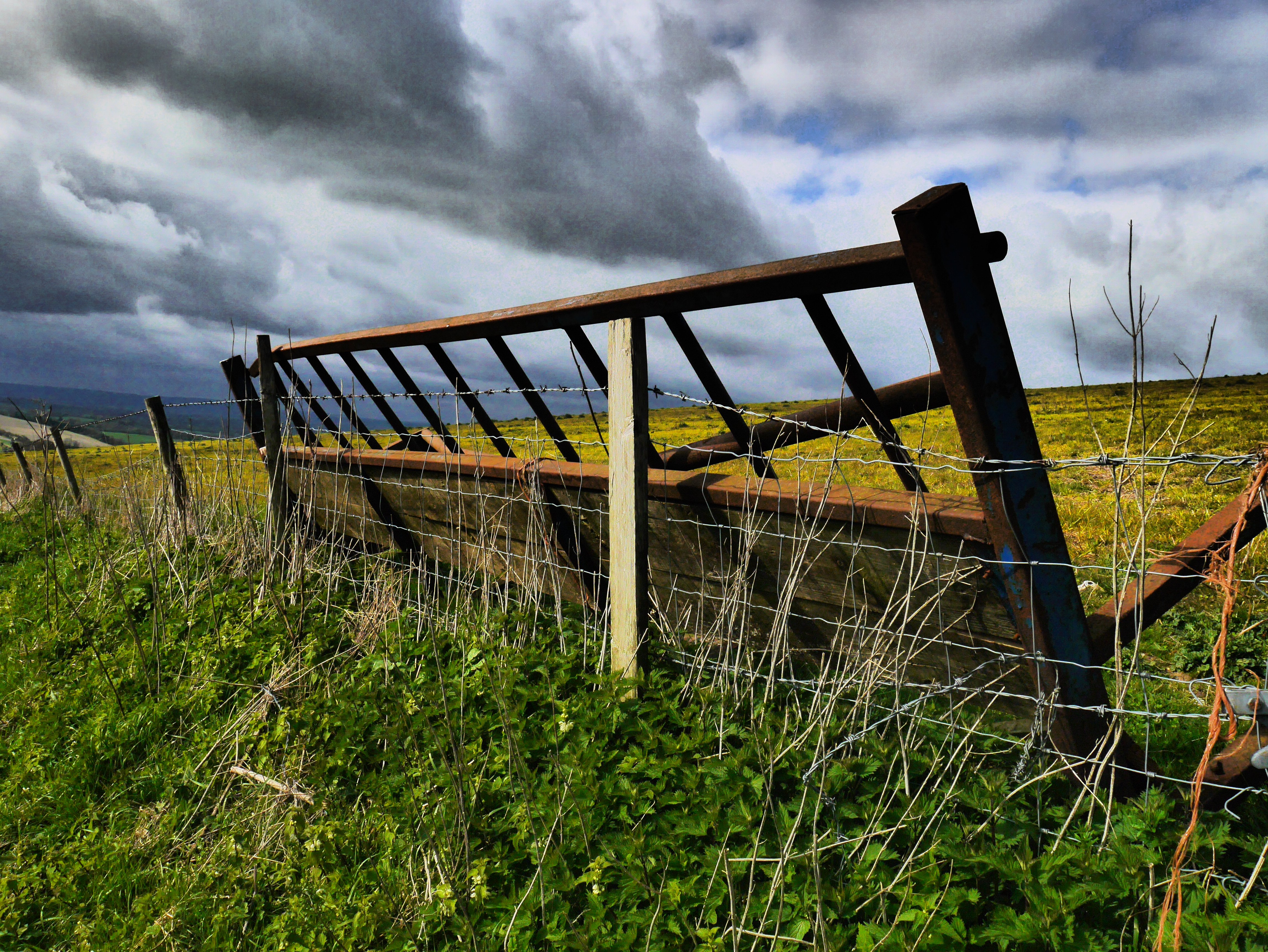 Another fabulous morning as we set off from the top of Bury Hill, which was great as we were already at the top and the only way was along... Today's walking was also very familiar to us, as we were once again on home turf, walking along some recently trodden footpaths. One of our first points of interest we came across this morning was 'Toby's Stone,' a memorial to Toby Wentworth-Fitzwilliam, the secretary of the Cowdray Hounds and marked by a large stone on the brow of Bignor Hill, a welcome spot to stop and sit a while and look across to where you have walked.
5th april treyford - meon springs 13 miles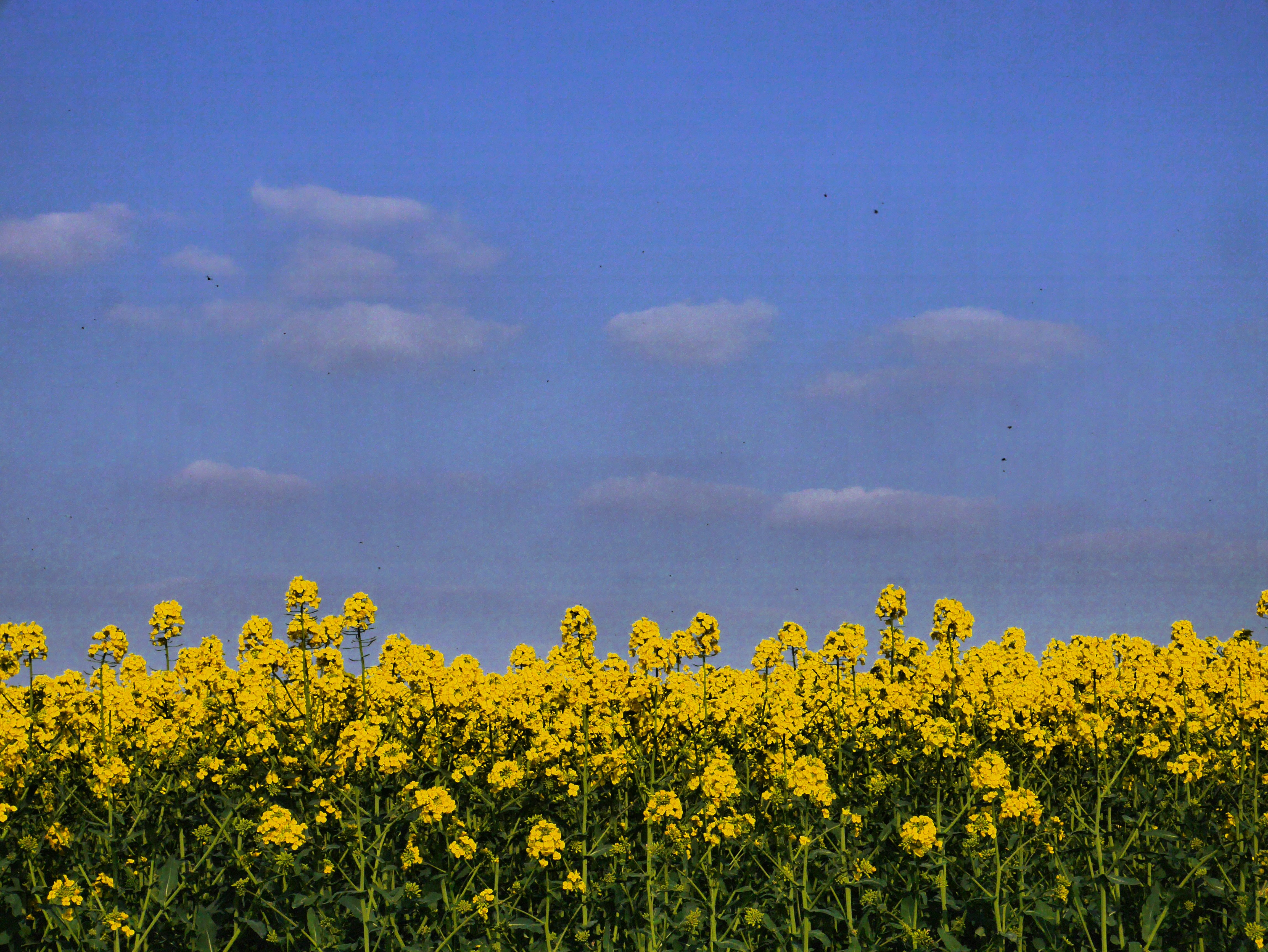 This morning when I went down to great my furry walking companion he could hardly lift his head from his bed! Monty eyed me, with suspicion, as I walked to the fridge to get breakfast. Normally, on opening the door to the cool white cabinet, he is there by my side awaiting a treat, but not today. His eyes followed he around the kitchen as I got my breakfast and packed my lunch and snacks for the day, but his weary body remained still in his bed. As I reached for his harness and lead, his eyes averted mine and I knew then that today would be a solo mission... Well, he had walked rather a long way already, and it was hardly a 'walkies.'
Monty did however join me in the car, as my hubby drove me back to Treyford to continue my walk. Eyes were once again averted as I got out of the car, and you could see his body sigh with huge relief as he stayed and I walked...
Again the weather was incredible, nothing but blue skies and bird song. Ironically, on today's stretch, there were no sheep and no pheasants, but as I had no Monty either, it felt quite strange.
6th april meon springs - winchester 14 miles