Olfaction Distraction...

Walk into the woods during the month of May and you'll be overpowered by the heady aroma that hits the back of your nostrils and greets your sensory system; the smell is just incredible and the look of 'a freshly fallen silent shroud of snow,' plays tricks with your mind. For which month are we in, when the forest floor looks like that of a winter's morn? But stand awhile and look closely at all the flowers that are now in bloom; during spring we move through a myriad of shades on the colour spectrum.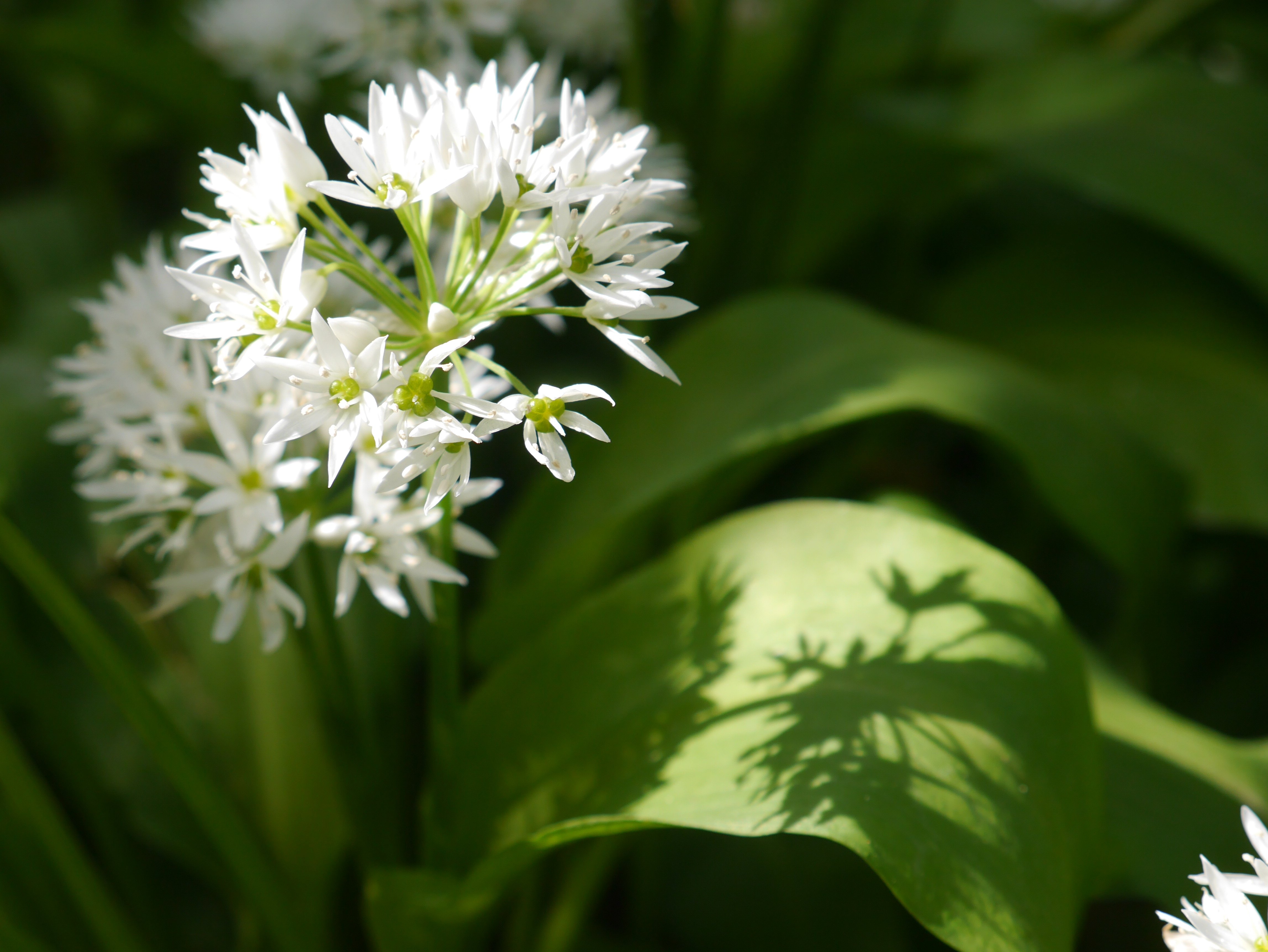 Starting in March with the buttery yellow of daffodils; the landscape laden with the sweet smell of honey from the fields of rape; subtle primroses, the first rose of the year; golden gorse that smells like coconut; the rare but beautiful cowslips; spotty carpets of buttercups and celandines; and the common, but intricate dandelion that opens up in the sun.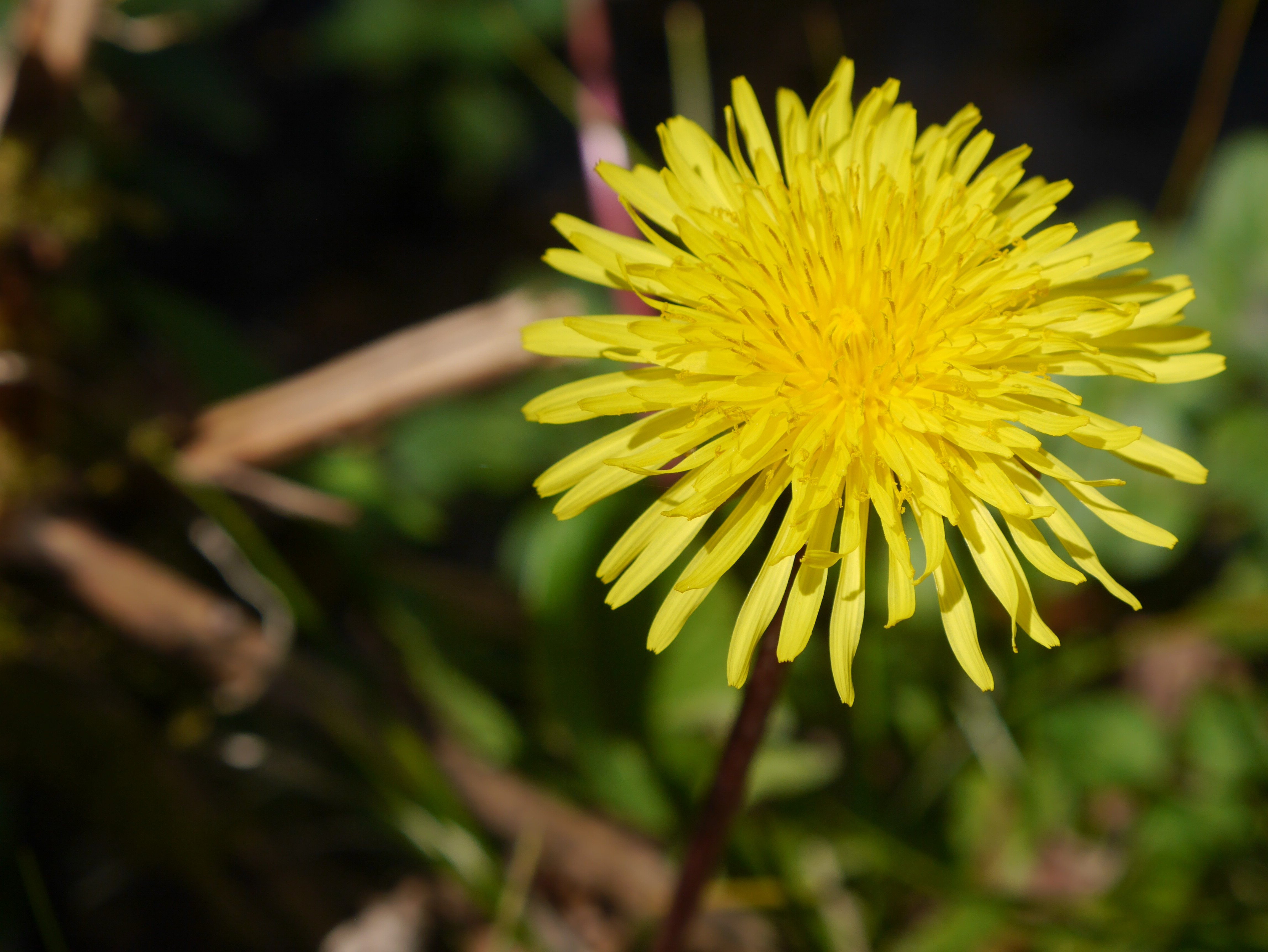 Gradually moving into April, the woodlands change from yellows to hues of blue; sapphire bluebells with a sweet smell of hyacinth; the durable forget-me-nots that grow in the barest of soil, and how could we…; vivid borage, good for freezing in ice-cube trays for enjoying in your Pimms; purple bugles reaching up to the sky; and the delicate eyes of the speedwell that last just a day.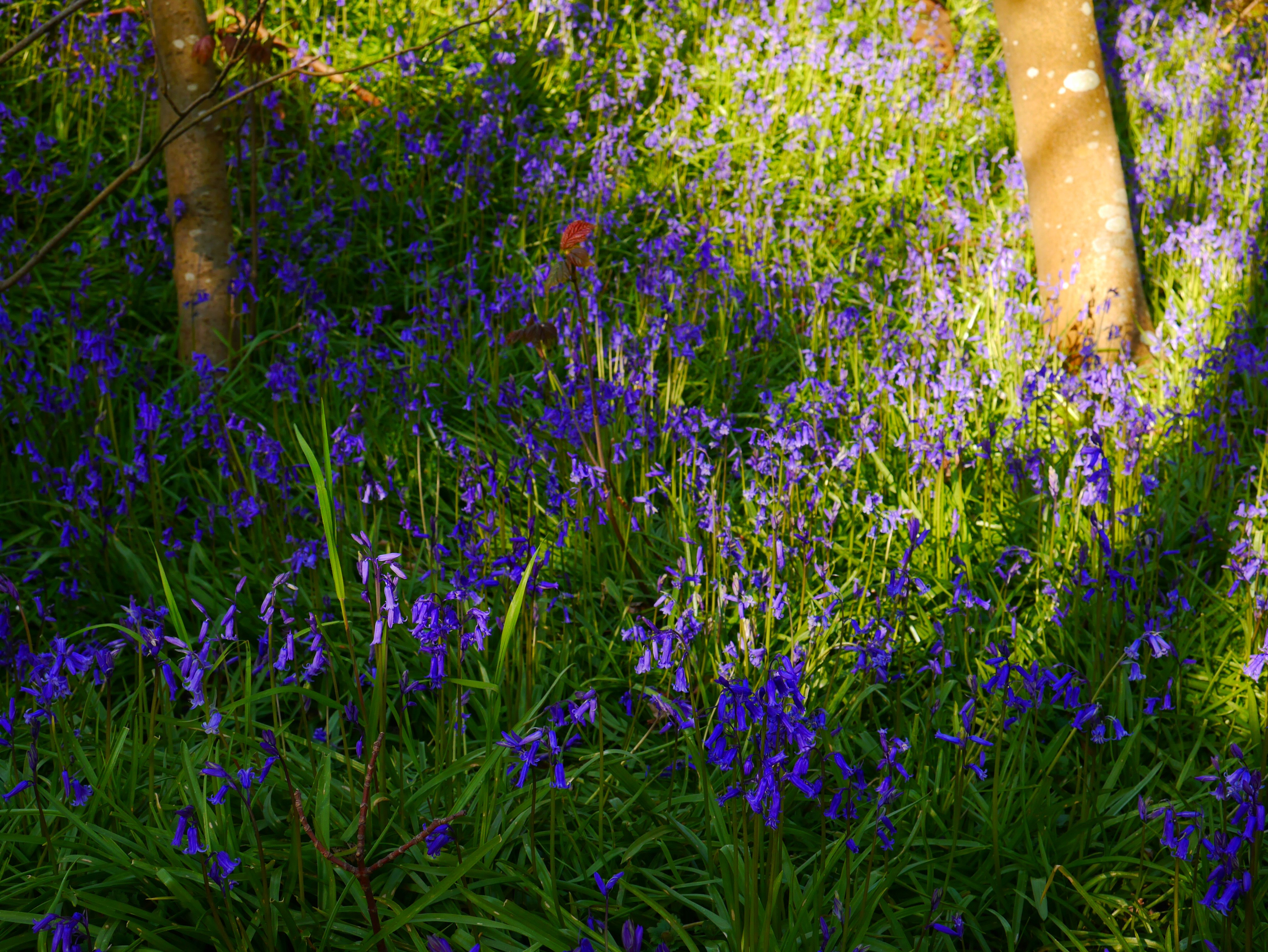 Moving into May we enter the white phase. Greeting me recently, in a local woodland in West Sussex, nestled in, at the foot of The South Downs, a little paradise, complete with meandering stream and bursting with the smell of wild garlic. A veritable feast of white welcomes the eyes and gets the taste buds tingling, whilst your nasal passages are flared trying to take in the overwhelming scent of spaghetti bolognaise – as one child said to me the other day!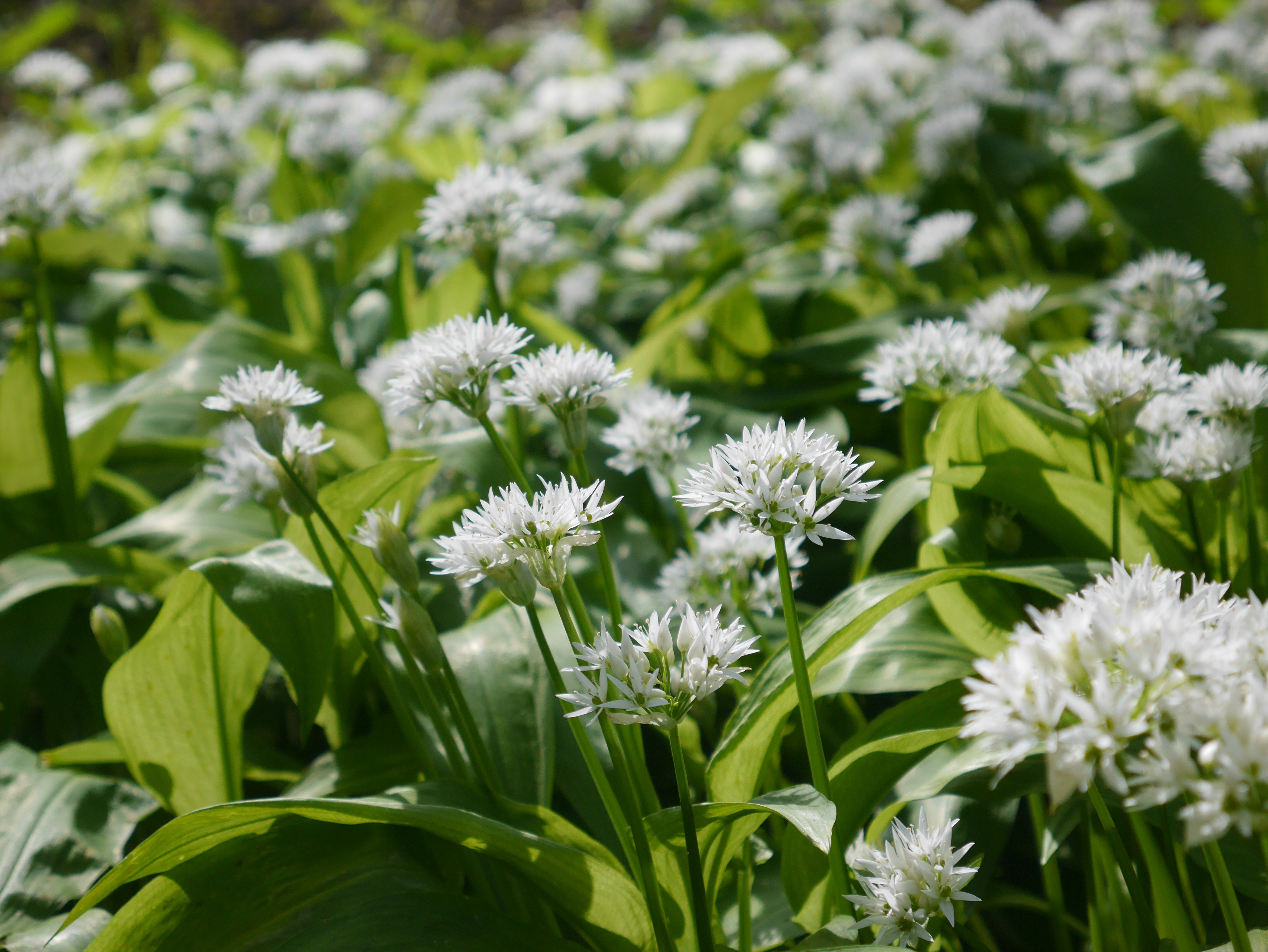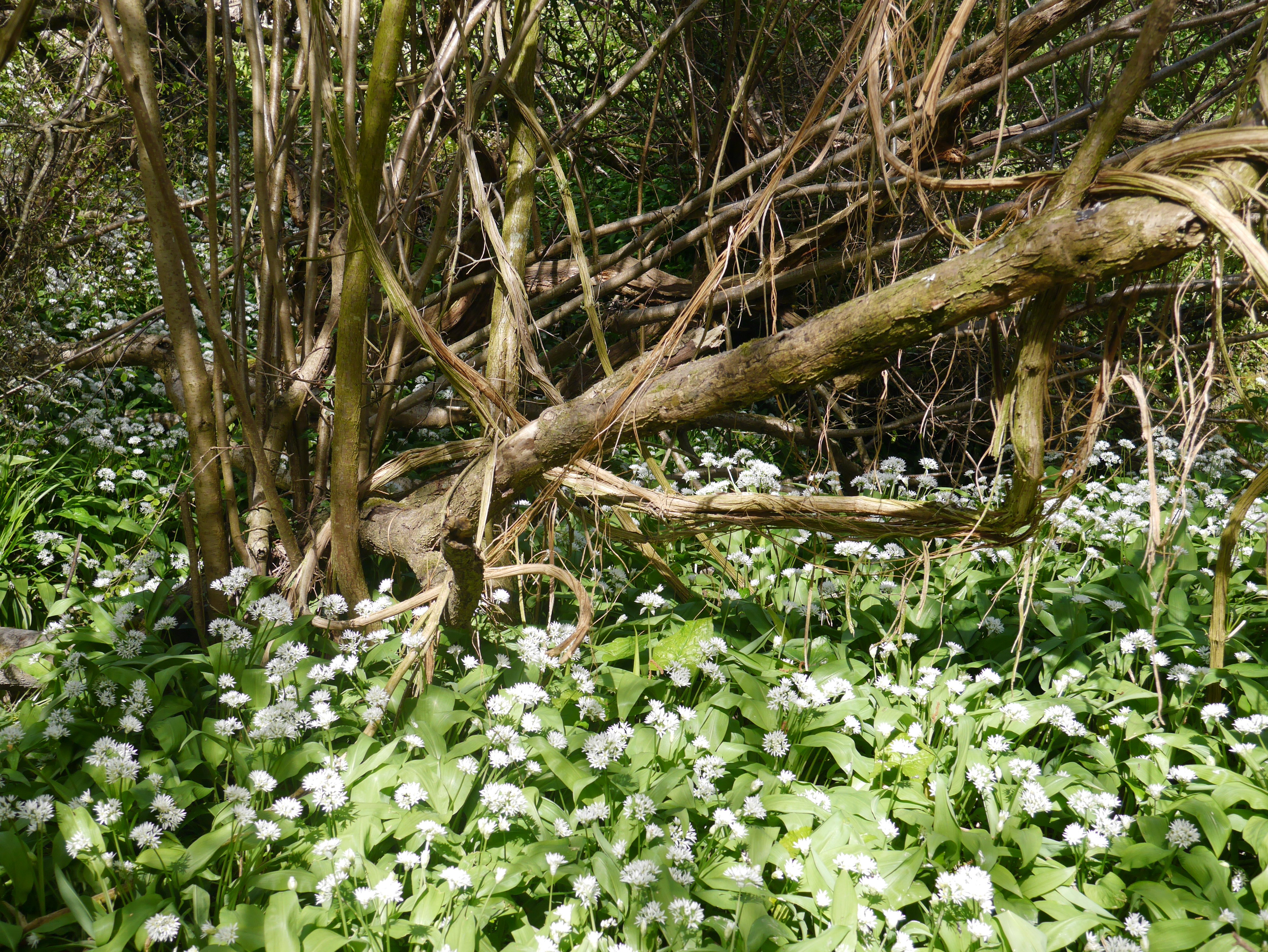 Together with this is the flowering Rowan ~ Mountain Ash ~ (Sorbus Aucuparia). Rowan trees are currently laden with bunches of minute white flowers, their bows dancing in the breeze, often mistaken for the more sweetly smelling Elder. The flowers of the Rowan trees sadly carry the fragrance of cats' wee, whilst the Elder trees ~ (Sambucus Nigra) ~ are ripening their flowers in readiness for cordial and wine, whilst the blossom of the Hawthorn ~ May Tree (Crataegus Monogyna) ~ is presently abundant with dainty florets bursting along a hedgerow near to you.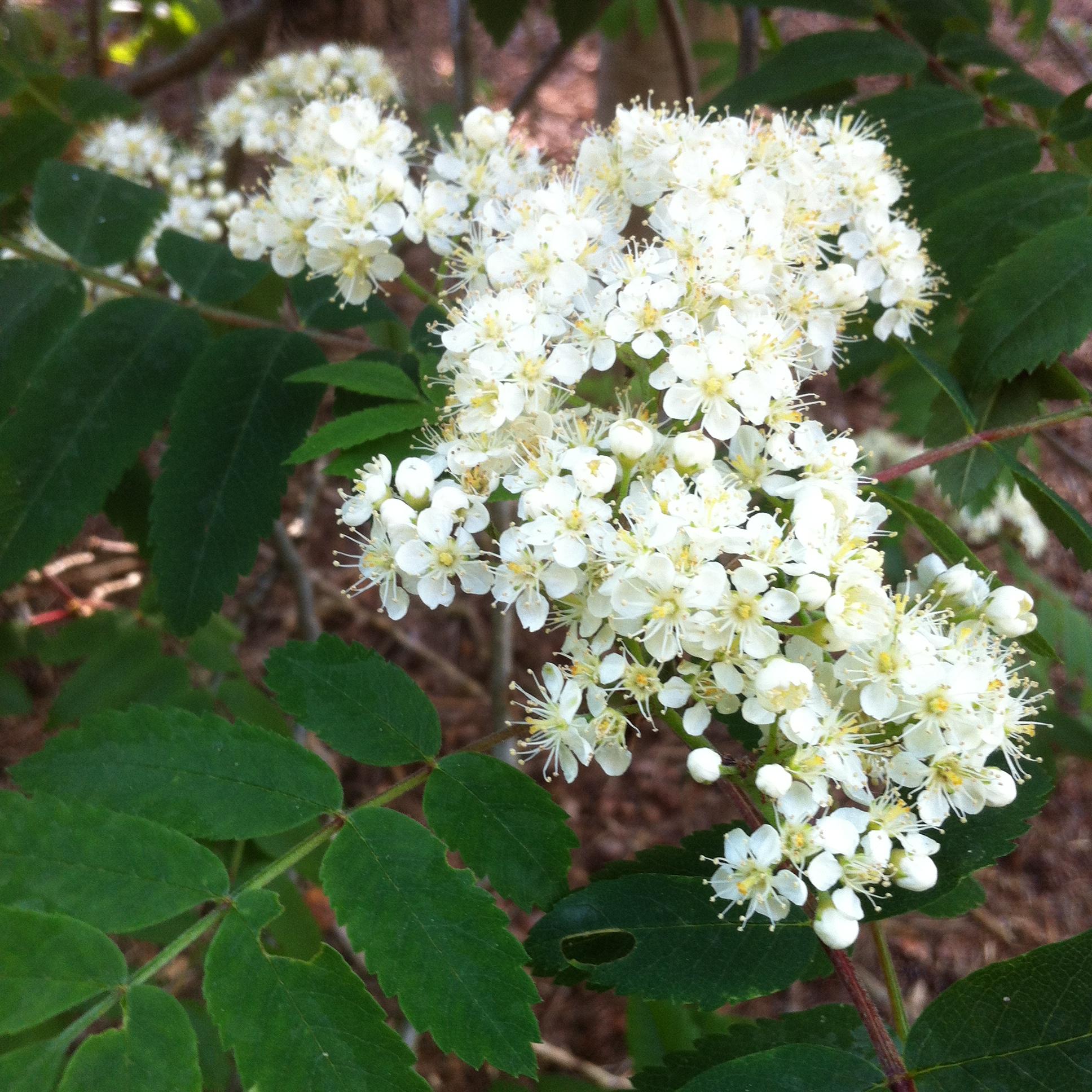 Rowan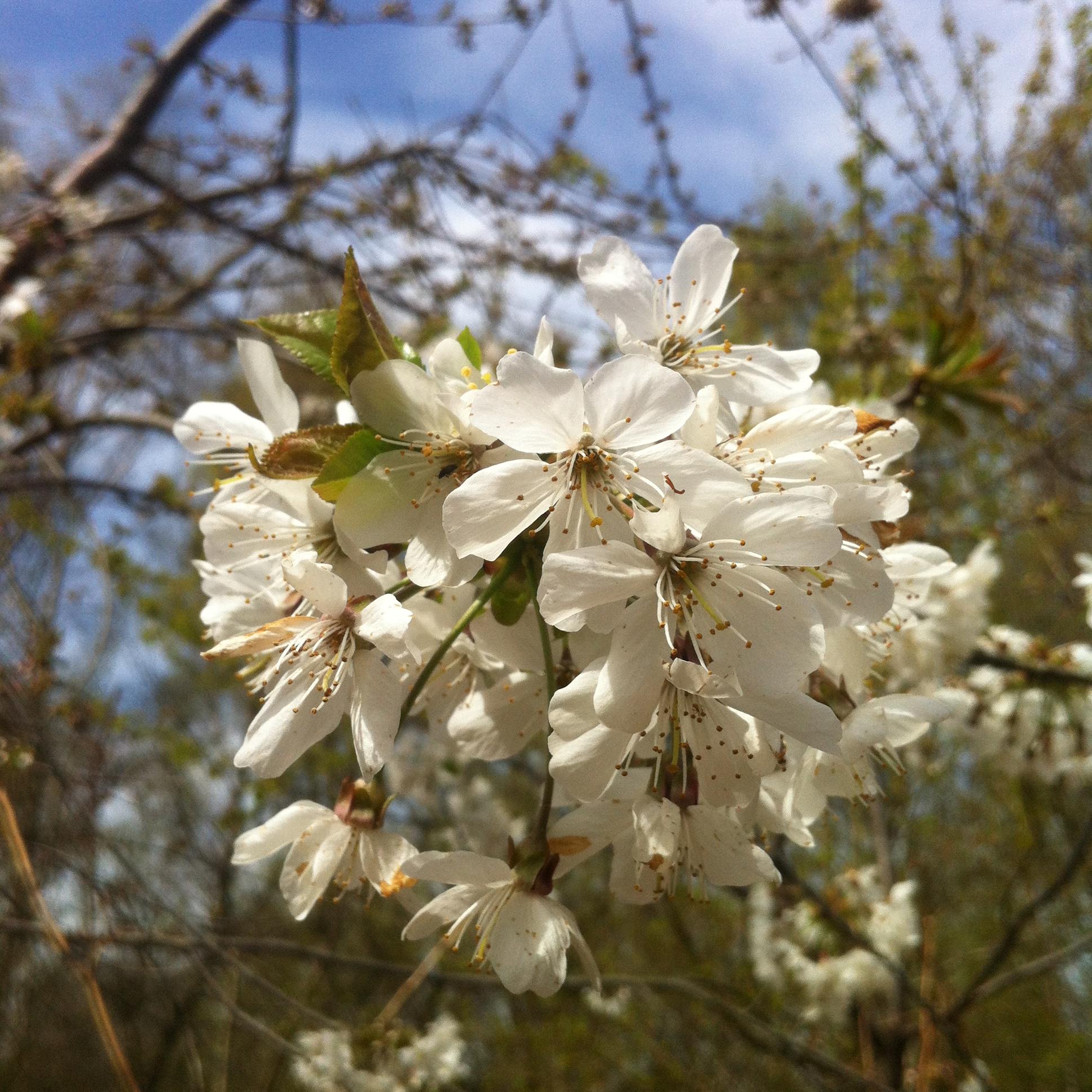 Cherry
The next chapter – Summer – a carnival of colour is coming shortly to your calendar.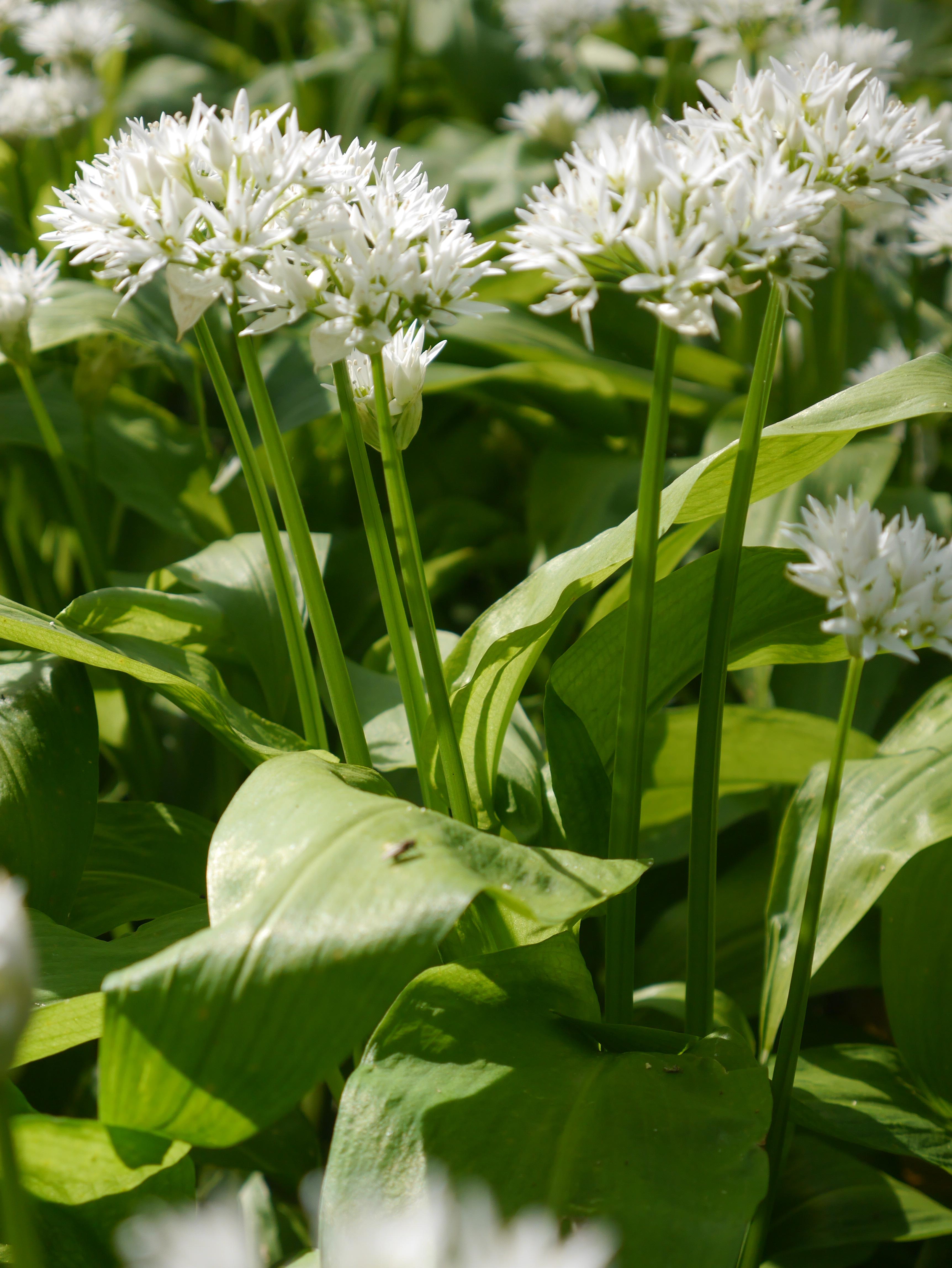 ~ 0 ~